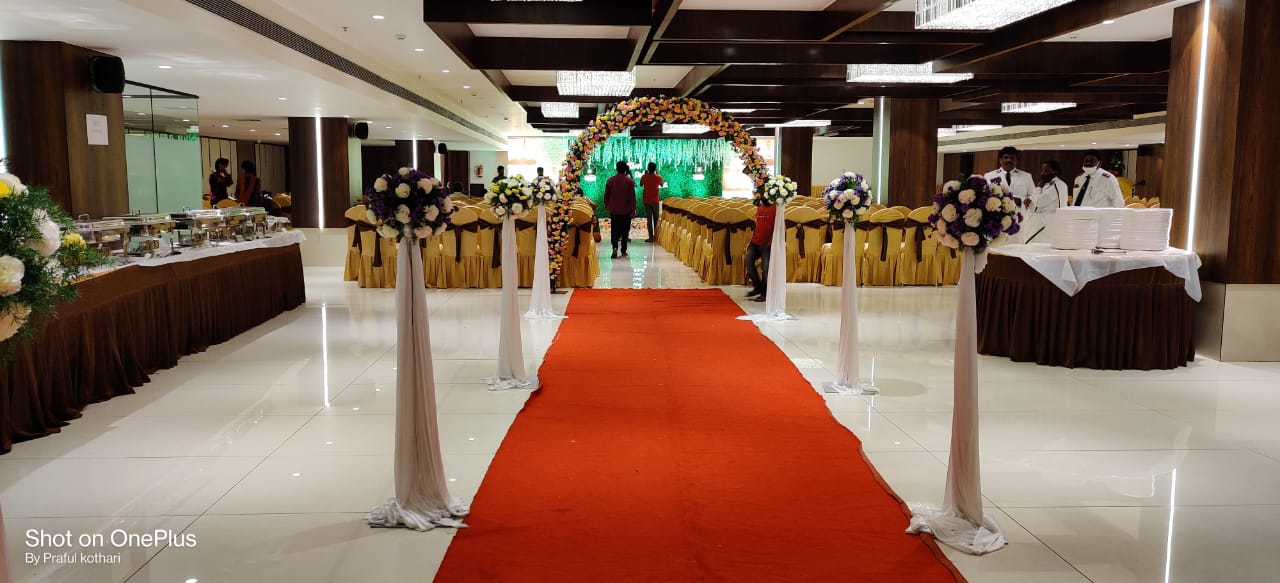 December 8, 2022
By admin
Event planners are saviors on your big day because they plan your event so well in an organized manner. Their services are impeccable with sheer professionalism so that you can stay relaxed on a special day.
The Advantages of Hiring an Event Planner
Hiring a Planner Saves your Time and Efforts
There would be so many minute things to be taken care of during a wedding, and we may tend to miss out on them in the last-minute hustle and bustle. A wedding planner helps in planning the event right from choosing the venue until the end in a hassle-free way.
Transform your Dreams into Reality
A dream wedding can be realized with the help of these industry-trusted planners. They will understand your requirements and work closely to bring them to life. If you are dreaming of a ball gown wedding, the planner might suggest the most suitable venue.
Industry Experience and Nurtured Relationships
Event planners have a wide network for planning weddings with their huge expertise in the field. They work with various specialists like florists, makeup artists, camera operators, and triumphs to make your wedding a grand success.
Attention to Details
The event planners have excellent interpersonal and organizational skills to work things orderly. They will choose attractive arrangements to draw customers' attention and provide a seamless wedding experience for the guests.
Choosing the Right Budget
Hiring the right event planner will keep you aligned with your desired budget by choosing reasonable vendors for the event.
Promptness and Flexibility
Time is the biggest constraint when planning events on our own. Hiring an event planner will get the job done on time as they have a pre-planned schedule for the vent.
Choosing a wedding planner is a critical aspect of having a stress-free wedding. Look into the following factors before selecting the planner.
How to Choose the Perfect Wedding Planner
Find out if they follow the Right Strategy
First, do a groundwork by accessing their website to learn about their work and reviews on them. Tell them whether they have tie-ups with at least ten vendors to make your wedding a mess-free one. Strategy is the approach they follow to achieve consistency and efficiency at work.
Find out the Services Rendered by Them
Go through their website to understand the types of wedding services they provide and the price for each. There are different types of planners like wedding coordinators, wedding agencies, wedding designers, wedding bridal makeovers, and wedding directors. Choose the one which enlists the services you are looking for to achieve your dream wedding.
Fix your Budget before Selecting the Planner
Wedding planners have charges like hourly or a percentage of your wedding expense. Therefore, first, arrive at your budget and then choose the planner that fits with your budget to avoid any ambiguities.
Utilize your Resources
Please make use of your connections to hear from them the best wedding planner in the city by listening to their suggestions. We are sure you may get many leads. Choose the one majorly suggested or one based on your liking by carefully analyzing their social media profile.
Check their Online Presence
Online Researching is very important when it comes to choosing the planners. Check their portfolio on the web to know about the quality of their work and receive any rewards for their work. You can even look into the wedding planner's previous wedding events posted on Instagram or Facebook to see their performance.
Connect Personally
Before finalizing a wedding planner, you need to meet them in person to know better about their thinking and discuss a few more things with clarity. They can give you a better view of the wedding venues and vendors so that you can make the event more memorable.
Make a Healthy Interaction
Prepare a list of queries to shoot your personal discussion to analyze their profile and experience. If you are comfortable, ask them for old client references to check with them about the planner's performance and help you to decide better.
Read the Contract
The most crucial thing when choosing a wedding planner is to read and sign the contract. Go through the agreement fully to find out how the planner handles challenging situations like unfavorable weather conditions during weddings, pricing, and additional charges, if any.
Make Sure your Wavelengths Match
The main agenda of every person is to hire a planner who you would love to work with for your special event. This person will be traveling with you from the moment you start your event until you wrap it. Therefore, having a wedding planner matching your persona is essential to keep things your way.
Conclusion
Akshara Entertainment in Hyderabad is a leading wedding planner company that works on par with the client's requirements to deliver unmatched outputs. Contact us to plan your dream weddings so gracefully and cherish the memories for a lifetime. Our exquisite wedding décor ideas by our skillful artists make your wedding space more vivid and lively. We also provide competent birthday party organizing & Planning services. As party service providers in the city, we make on-time arrangements flawlessly. Make your dreams come true by booking services from Akshara Entertainments.