Best Flower Decorators in Hyderabad
Flower Decorators for Reception in Hyderabad
Akshara Entertainments, the reception decoration in Hyderabad is not only an awesome wedding planner but also a good reception planner as well. The marriage enjoyment just does not end with wedding, instead it continues till the reception. The reception is also an important function equally and is celebrated largely. We are serving since long now and our function designs are very fresh and innovative. We have catered many events in Hyderabad and India. Akshara Entertainments, the reception best flower decorators in Hyderabad consists of young, dynamic and professionals bringing entertainment and fun unlimited to parties and occasions.
Akshara entertainments, the best flower decorators in Hyderabad provide you service with best packages and according to your budget and desire. Whether you are looking for creative or amazing reception decoration themes, the best flower decorators in Hyderabad makes it possible. Akshara entertainments have professionals in organising reception themes and they manage to make it memorable.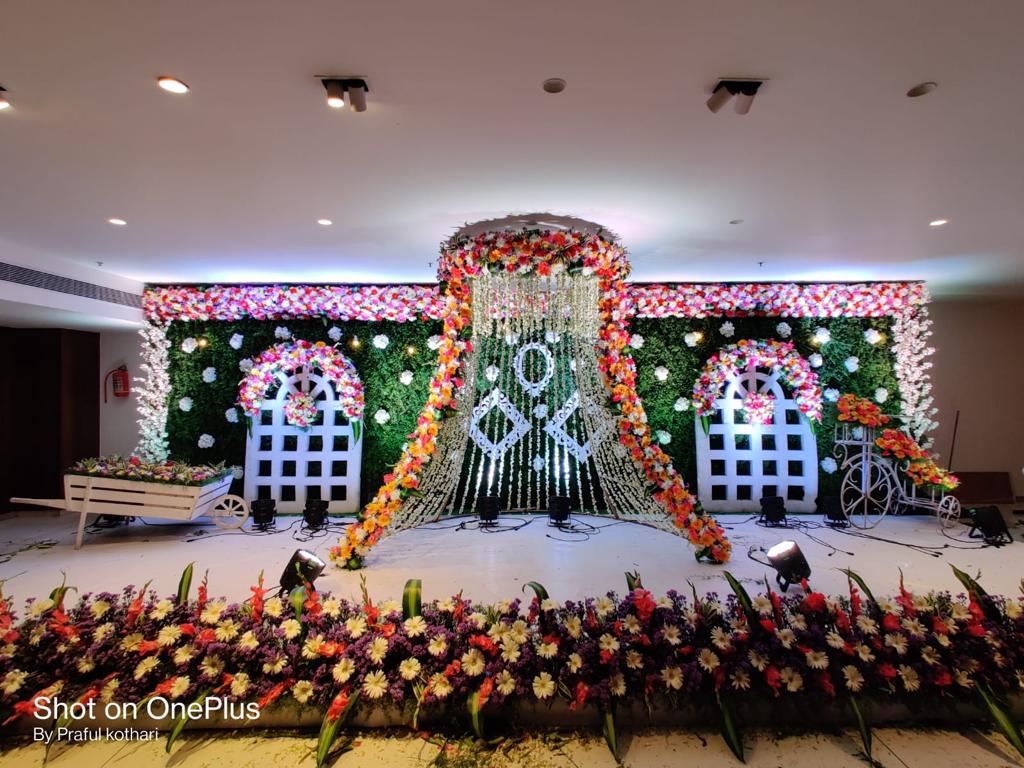 We have an amazing team of total trendsetters and creative designers known for their amazing creative ideas and attention to every detail in reception and marriage decorations. We believe in quality service before money. We have achieved a huge success with the features like advanced solution, flexibility, result oriented, usage of modern methodologies and experienced industry professionals.
During the reception ceremony, we take care of the cuisine. The cuisine being the important part for every guest, we try to make it the tastiest. We also take care of the entire reception planning depending upon the budget and services offered. We also take care of the flower decoration providing you with wide range of colours, be it Indian or imported. We even help you in capturing the beautiful memories by providing you with a photographer who continuously captures all your
happiness.
Last but not the least, the better we are at wedding, the better we are at receptions. Try us to know us better!
For any Urgent requirements, Get in Touch Now!