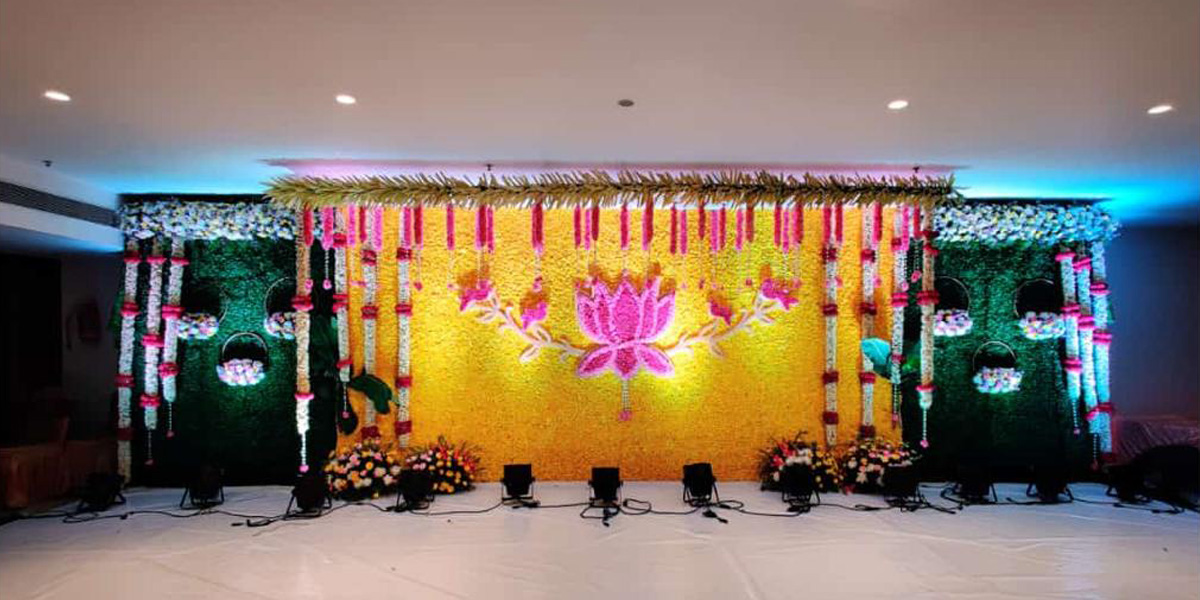 When it comes to planning your little one's first birthday celebration, you want everything to be perfect! So we have curated some easy ideas for you, which would make the first birthday party even more special. Akshara entertainment services have been organizing birthday parties for several years, and we have some cool ideas for the first birthday. So here are some ideas that would be worth going through.
Chota Bheem Birthday Party Themes for kids
Chota Bheem is a cartoon character who is constantly causing trouble in the Hindu mythology universe. If you want your child's birthday filled with excitement, laughter, and mischief, then you would want to opt for a Chota Bheem. We will combine the best storybook characters with the music and mood of the party theme.
Rockstar Birthday Party Themes for kids
Your party will surely be the talk of the town with famous rockstar themes like Rockstar Princess, Rockstar Safari, and many more. Bring life to your party with Rockstar-Themed Party Ideas. Your party will be the coolest, as you can choose from over 30 verified, licensed, and trending rockstar party themes from our website.
Mickey Mouse Birthday Party Themes for kids
Celebrating your child's first birthday? We've got Mickey Mouse birthday party themes for kids to make it memorable. We're a Disney-Fan Company. Mickey Mouse is a Disney classic and is the perfect theme for your little one's birthday, as Disney Mickey Mouse Party is a great reminder of the good old days. You can choose the Latest, Scariest, Craziest, and Best Mickey Mouse Party Ideas from our website.
3D Themes Birthday Party Themes for kids
You've got a birthday party coming up and need ideas for themes! Check out our 3D themes for the best party ever! Get 3D themes at a discount. We have popular party themes for kids that are easy to create, download, and print. We got original 3D theme ideas for an amazing experience of your child's first birthday party without breaking the bank.
Angry Birds Birthday Party Themes for kids
Angry Birds has been around for a few years now, and in that time, it has been played by nearly every child, including me. If you also liked playing with the app but may not be having a party for your little ones, you might want to check out our top six Angry Birds birthday party themes for kids. Have a blast with these one-of-a-kind ideas and win the hearts of your party guests.
Butterfly Birthday Party Themes for kids
People seem to have a bizarre fascination with butterflies. Please look at our picks for the best butterfly-themed party ideas for kids in this age group. We will help you create a fantastic birthday party for just about any age group. So let the birthday celebration commence with a gorgeous and gentle creature!
Krishna Birthday Party Themes for kids
Want to throw a Krishna birthday party this year? Then you are at the right place. Here, you will find a plethora of unique, easy-to-follow, organized, and simple ideas that you can use for your party. These Krishna birthday party themes offer parents and guests a wide range of activities, games, and songs to complement the flavor of this auspicious occasion.
Minion Birthday Party Themes for kids
Consider ideas for minion birthday party themes if you're looking for a unique but easy way to decorate. There are all kinds of things to consider for an epic birthday for a minion: a color scheme, food ideas, and crafts. In addition, minion party themes are convenient when the party guests are of minor age. With a little help from our website, you can save a ton of time by having a killer minion-themed party.
Jungle Safari Birthday Party Themes for kids
Your little explorers will be jumping for joy when they discover you are celebrating their one-year birthday with a Jungle Safari Party! If you're throwing a Jungle Safari Party, you'll need invitations, treats, games, a jungle safari cake, glowing jewels, and clothing to go with the fun party theme. We will help you with everything.
Disney Birthday Party Themes for kids
What birthday party is truly complete without the magical kitsch that Disney can offer? So if you're hosting a Disney party, we have a fun list of ideas to help your day go off without a hitch.
The Disney Company has been making a wide range of birthday party themes over the years, so if you want to throw the most fun party on the planet, it may be time to start planning.
Why Akshara Entertainments is best for 1st birthday decorations
Akshara Entertainments is a leading party decoration service provider which offers all types of theme-based decorations for birthdays, anniversaries, and other celebrations. Akshara Entertainment brings the best birthday party decorators for your little one's special day. We are a modern and trendy party decoration provider.
Please visit our website for colorful and vibrant birthday party ideas. Then, call us at 9866899829 to order your party decoration services in Bangalore, Chennai, Coimbatore, and Hyderabad.