Birthday Party Organisers Telangana
Express your feelings for your loved ones on their special day! Give life to the cherished moments, celebrate and seal the bonding of love, care and affection. Call on us, the Birthday Party Organizers to mark the new exciting beginning of your journey. We promise you:
Impeccable Arrangements
Unforgettable celebrations
We are the new-age Birthday Party Organizers with innovation at every step. Our creative team is a contemporary blend of modern young talent along with seasoned-settled, experienced crew. That makes us ideal as Birthday Party Organizers for a terrific event with the most fashionable decorations. With diverse experience behind us, we provide one of the most creative Balloon Decorations Telangana. As Birthday Party Decorators, we love to know what pumps up your excitement quotient. We mix and match to decorate the best and render a mesmerizing effect. Call the top Birthday Party Decorators for the finest Balloon Decorations in Telangana. Everything arranged to a nine, no chances of a slip and that's our assurance. We are those Birthday Party Planners, who ensure best laid plans to go their own way without a single diversion.   It's birthday time, get in touch with us fast for that special day which won't ever be the same without us, Birthday Party Planners!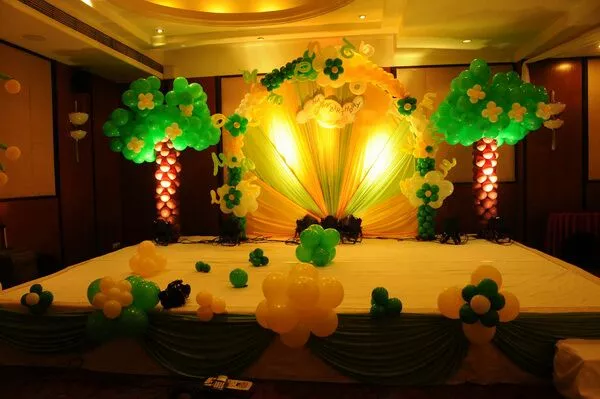 Birthday Party Organizer
Akshara Entertainments is the best decoration company in Telangana. We make your party experience memorable for a long time, we go an extra mile in delivering our work. We provide all kinds of themes for birthday parties, schools, colleges and corporate events.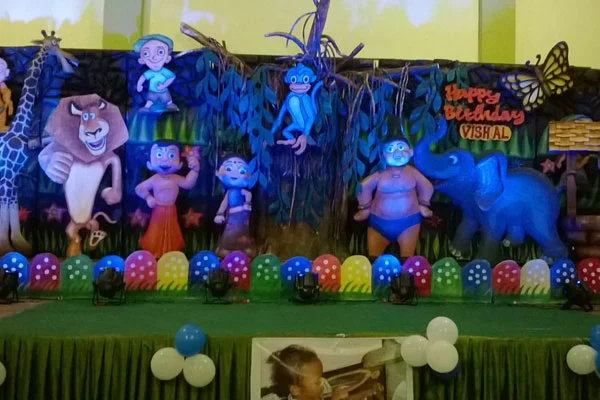 Birthday Party Themes
We provide a range of themes for birthday parties and entertainment parties. We offer normal backdrop themes, 2D Themes, 3D Themes and Balloon Arts. Our themes will be unique in style to amaze the audience in the party and make the party enjoyable for everyone.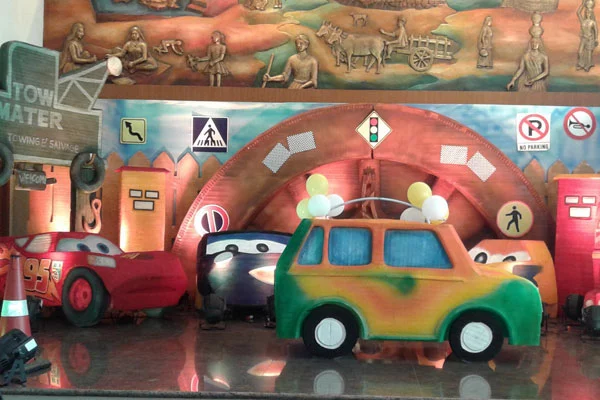 Entertainment Services
Apart from providing the event planning and decoration. We can also arrange various entertainments programs like magic shows, tattoos, cartoon characters, painting and many more entertainment options to make the event enjoyable.
Birthday Party Organizers Telangana
Akshara Entertainments offers theme designs and birthday party decoration services in Hyderabad, Secunderabad, Telangana and Andhra Pradesh Areas.
Our unique birthday themes will make your occasion special and memorable for kids and family. We have been organizing the birthday parties from past 10 years and growing steadily with new creative themes for birthday. We help you organize the birthdays and events with a level of professionalism and creativity. As a best Birthday Party Organiser we will ensure you that we will give the best themes @ a good price for your birthday party.
We offer creative blend of themes for all sorts of budgets. We are specialized in Normal Backdrops, 2D Themes, 3D Themes and balloon decorations. We have 100's of latest and creative themes which include Wonderland, Madagascar, Mickey 3D, Choota Bheem, Angry Birds, Jungle Theme, Star Theme, Fairy Tale, Mickey Mouse and many more. If you have any new ideas you can share with us, So we can discuss with our design team about the feasibility of the theme as per your idea.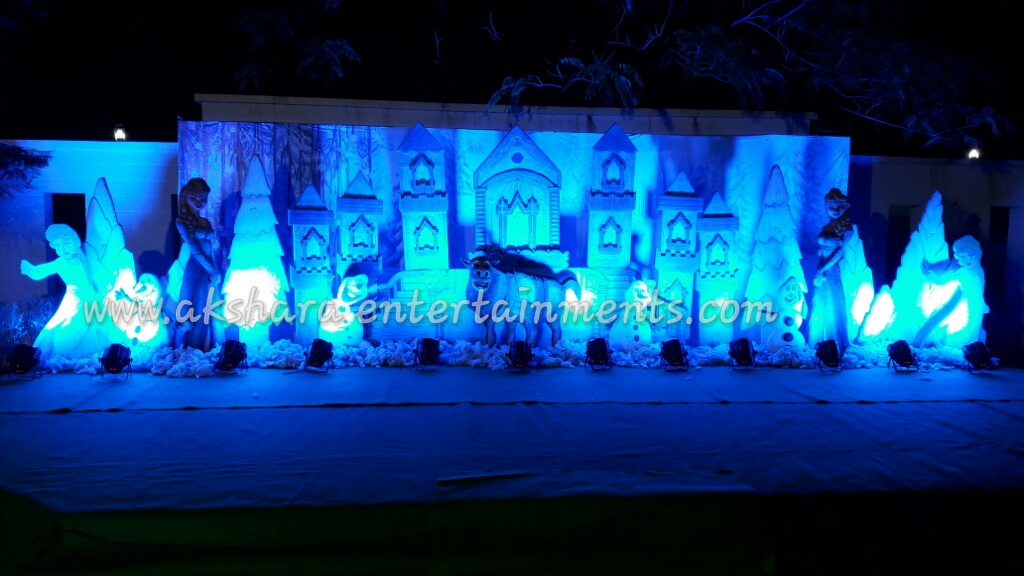 For any Urgent requirements, Get in Touch Now!