We have 100's of Creative Birthday Themes to suit your requirements and expectations. Select from wide range of birthday themes for Boys, Girls, Themes, Cartoon Characters and various balloon designs.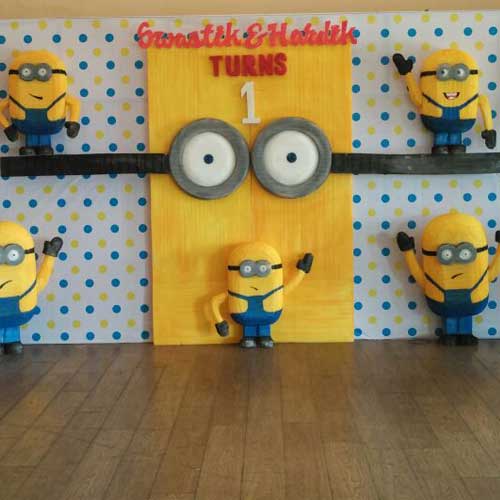 Boys Birthday Themes
We have designed custom themes for boys to suit their interest and choice. Some of the commonly used boys themes are Choota Bheem, Rockstar Theme, Jungle 3D, Mickey Mouse and many other unique themes.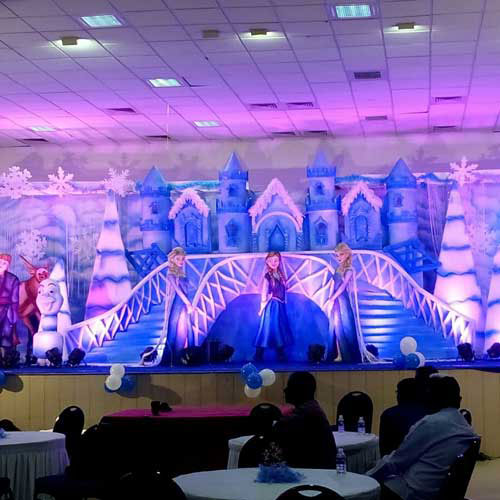 Girls Birthday Themes
Girls mostly like the light colours and female cartoon characters. So keeping in mind the interest of girls we created unique themes for them. The girl's themes include Pink 3D, Wonderland, Fairy Tale 3D, Butterfly 3D, Nursery Theme and many others. Few creative themes are suitable for both girls and boy's birthday as the concept of the themes is common among both the genders.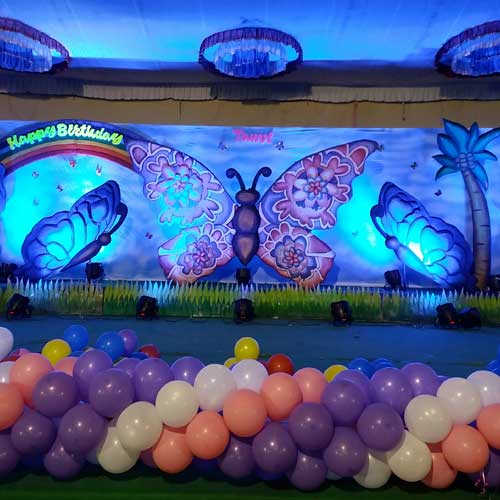 Balloon Themes
Balloon Themes are a unique way of celebrating a birthday event with many colours and vibrant designs. Our balloon themes consists of various designs including balloon walls, balloon stands, balloon arches and various structures.
3D Birthday Themes
We have 100's of creative 3D themes for both boy's birthday, girl's birthday and 1st birthday party celebrations. We constantly upgrade our themes to suit the present trend and popularity of the characters in kids. We ensure that our themes will provide make your birthday event unique and lasting forever in memories.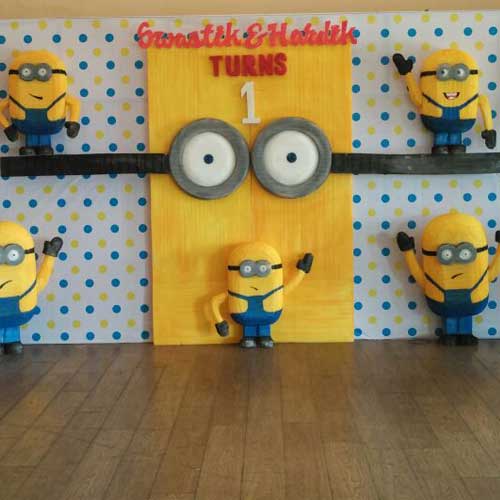 2D Birthday Themes
2D themes are very attractive and affordable themes for birthdays and we have over 30+ themes on various concepts, characters and genders. Our 2d Themes includes Fairy Tale, Angry Birds, Butterfly, Krishna Themes. We have 2d themes categorized both for boys birthday and girls birthday. 2D Themes are available for both boys & girls.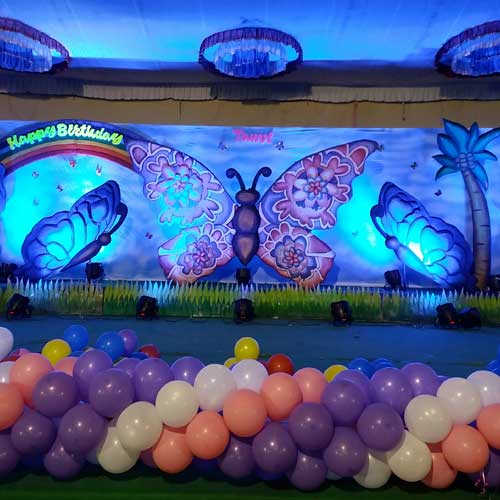 Birthday Normal Backdrop Designs
Celebrate the birthday with simplicity and creativity using our normal backdrop decoration services. Normal backdrop theme designs are created to fit your budget and can be set up as per your color preferences and choices.
For any Urgent requirements, Get in Touch Now!