Amazing 3d Themes for Birthday Parties. 3D Themes will be available for Boys & Girls in all Colours.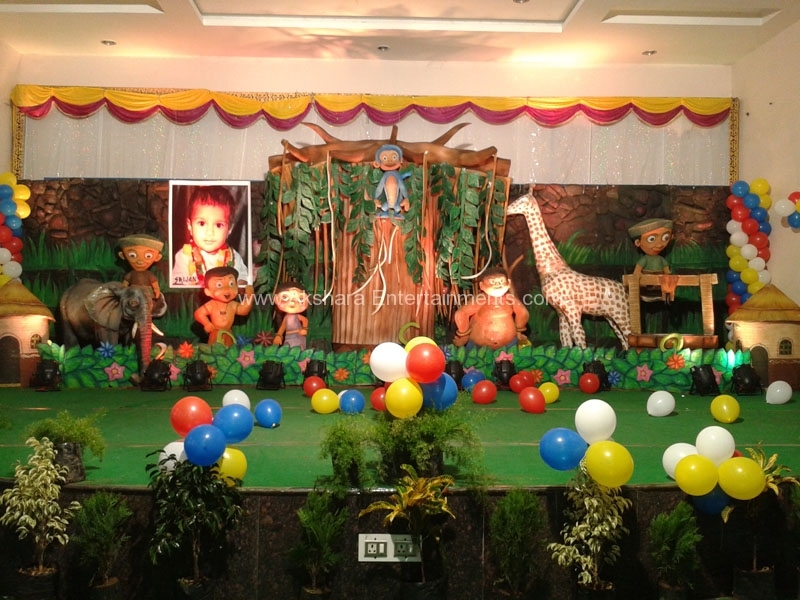 Theme parties are the new trend of this era. Why should you be the only one deprived of its fantastic experience? If you are planning to throw a lavish party this year, make it a theme party! And surprise your guests with the most fancy, glittery, extravagant and dreamy party they have ever been to. 3D birthday themes are one of the most talked about parties these days. There is something about the 3D theme birthday parties that makes so popular amongst the party lovers. Parties are all about the ambience and about letting you out of your regular daily chores. And to make this look real, one thing that you could make a full-fledged use of is the themed decoration. If you are planning a birthday party for your child, you can choose any theme that would suffice the imagination of your child. What about throwing a 3D princess themed party for your little girl, after all, who not like to be a princess? Or you could choose a Mickey Mouse theme for your little boy; you will experience the happiness and thrill of your child seeing the ambience that they always dreamt of being into.
We are one of the best 3D theme decorators in Hyderabad. Our organizers do the best of their ability to present you the party you always wanted to throw. We anticipate providing our customers the best of the services. Hence, if you are planning a birthday party anytime, we are the people who could make the best of it!
Which Birthday Themes Would Be Good For Children?
Are you looking for an amazing birthday theme for your kid's birthday party? The joy of celebrating someone's birthday, especially a child, is always enjoyable. Parents look for new and interesting birthday themes for kids every year to make their child's birthday special. Finding the greatest birthday themes can, however, be difficult and stressful at times. And to make your search simple, we have listed some fantastic birthday party themes that both your kids and the attendees will love.
Unicorn-Themed Birthday Party
The finest birthday party theme for children is unicorns. Unicorn parties are inexpensive to host and do not need a lot of resources. Make your child's party fantastic and memorable by ordering a unicorn-themed cake, themed gowns, balloons, party heads, unicorn pinata, and return gifts.
Superhero-Themed Birthday Party
Kids have always been attracted by superheroes and their superpowers, from Batman to Superman. Kids occasionally believe they have superpowers, can save the world and can transform into a superhero. So, by hosting a birthday party with a superhero theme, you may bring your children's dreams to life.
Minion-Themed Birthday Party
Surprise your children by planning a birthday celebration with their favourite cartoon theme. Children adore animations, and one of the funniest ones from the Despicable Me movie is the Minions. So whether Stuart, Kevin, Gru, or any other character is your child's favourite, this minions birthday theme is a really fun birthday celebration for kids. For your child's birthday celebration, order a minion cake and plan some wacky minion games.
Mickey and Minnie Mouse-Themed Birthday Party
The most well-known and beloved Disney characters among children are Mickey and Minnie Mouse. These animated films are enjoyed by adults as well as children. When you hold a birthday party with a Mickey and Minnie mouse theme, your kids and visitors will have a blast. These cartoon characters are so adorable and lovable.
For any Urgent requirements, Get in Touch Now!